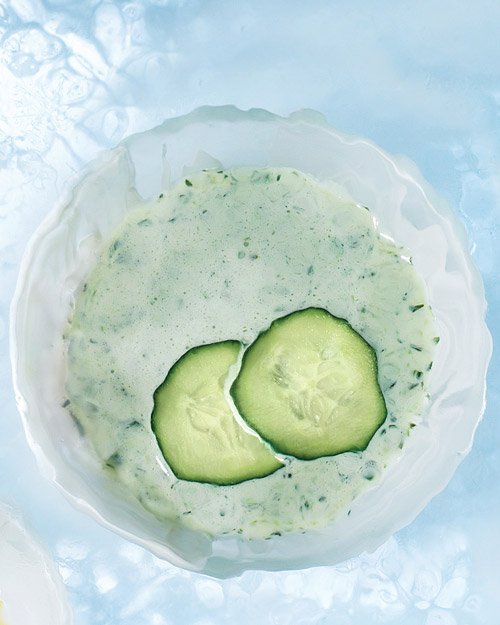 1 cup sour cream
1/2 cup fresh basil
1/2 cup fresh mint
1/4 cup sliced scallion
1 cup water
1 English cucumber, peeled, seeds removed, and chopped
1 tablespoon fresh lemon juice
1/2 teaspoon hot sauce, such as Tabasco
Salt
Optional: Thin cucumber slices
STEP 1

Puree sour cream, basil, mint, scallion, and water in a blender. Add cucumber. Pulse until just combined but still slightly chunky.

STEP 2

Stir in lemon juice and hot sauce, and season with salt. Chill soup at least 3 hours (soup is best served the same day). Top each serving with thin cucumber slices if desired.